Property Management Software
Software that sets a new standard for commercial income property management.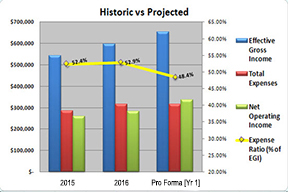 California Pacific Management, Inc. has combined decades of professional experience at the highest levels in the creation of a software that will become the new standard of commercial income property management, and demanded by all investors.
Over the last year we consulted for a company to aid in the redevelopment of an award winning real estate management software. About 6 months into redevelopment, we came to the conclusion that converting residential real estate software to a commercial platform created too thick of a front end, resulting in a less user-friendly interface, and added confusion with the new additional layers. We sought to create a program that was designed for commercial property management companies, owners associations, student housing, and self directed investor commercial portfolios. The result is a program that utilizes a single intuitive panel that not only provides a natural feel and easy user front end, but integrates business intelligence that offers real time advise, based on trends and direction observed in data, at the right time to the right person, regardless of their location or device. We have not found this offered by any other management software, and a complete rewrite is required, along with wasted time and capitol, when attempting to manipulate an existing program to do something it is was not originally designed to do.
The design of a software by individuals who SPECIALIZE in commercial income property and association management, results in the ability for property managers on all levels of education and experience, as well as owners wishing to self manage their own portfolio, to produce affordable professional results. Our primary objective is to offer a software that actually aids in achieving high occupancy rate, low operating/maintenance costs, and increase in asset value.
We look for opportunities to save money for the future, and create a competitive market for maintenance companies to ensure the best service is provided for the lowest cost. Our out of the box thinking and hands on approach results in a higher standard for commercial property management that is simply matched by no other company.
You can take great pleasure in knowing that our experience is your success. Contact us for more information on managing your commercial property.
California Pacific Management has the expertise to provide comprehensive, full-service accounting, monthly reports and debt collection.
Whether Medical, Retail, Office or Industrial, all owners and managers will have the tools needed to operate the daily specialty requirements of any property type.
Payment portal for the use of auto deposit, payment by credit card, or bank draft.
Track real-time real value of your asset based on current income/expense.
Easy data input from complex commercial leases.
Monthly financial statements including Balance Sheet, Income and detailed statements to help you track property performance.
Provide real-time snapshots of your asset's current value based on income at anytime
Proper budgeting techniques to maximize the value of your Asset.
Integration for merchant processing and physical check generation.
Communication center to maintain fast response between tenants and vendors for service.
Inquire About Our Software
(909) 989-1955